I recently helped coordinate my sister-in-law's baby shower. I was thrilled that she fell in love with a Little Golden Books, nursery rhyme inspired invitation I had found from Nickle Design. Little Golden Books were first published in 1942 and I instantly thought of tying in a vintage theme with her baby shower. I contacted the lovely Kelly at Serradella Vintage Rentals who had some wonderful items to make the shower extra special. Here is how it turned out.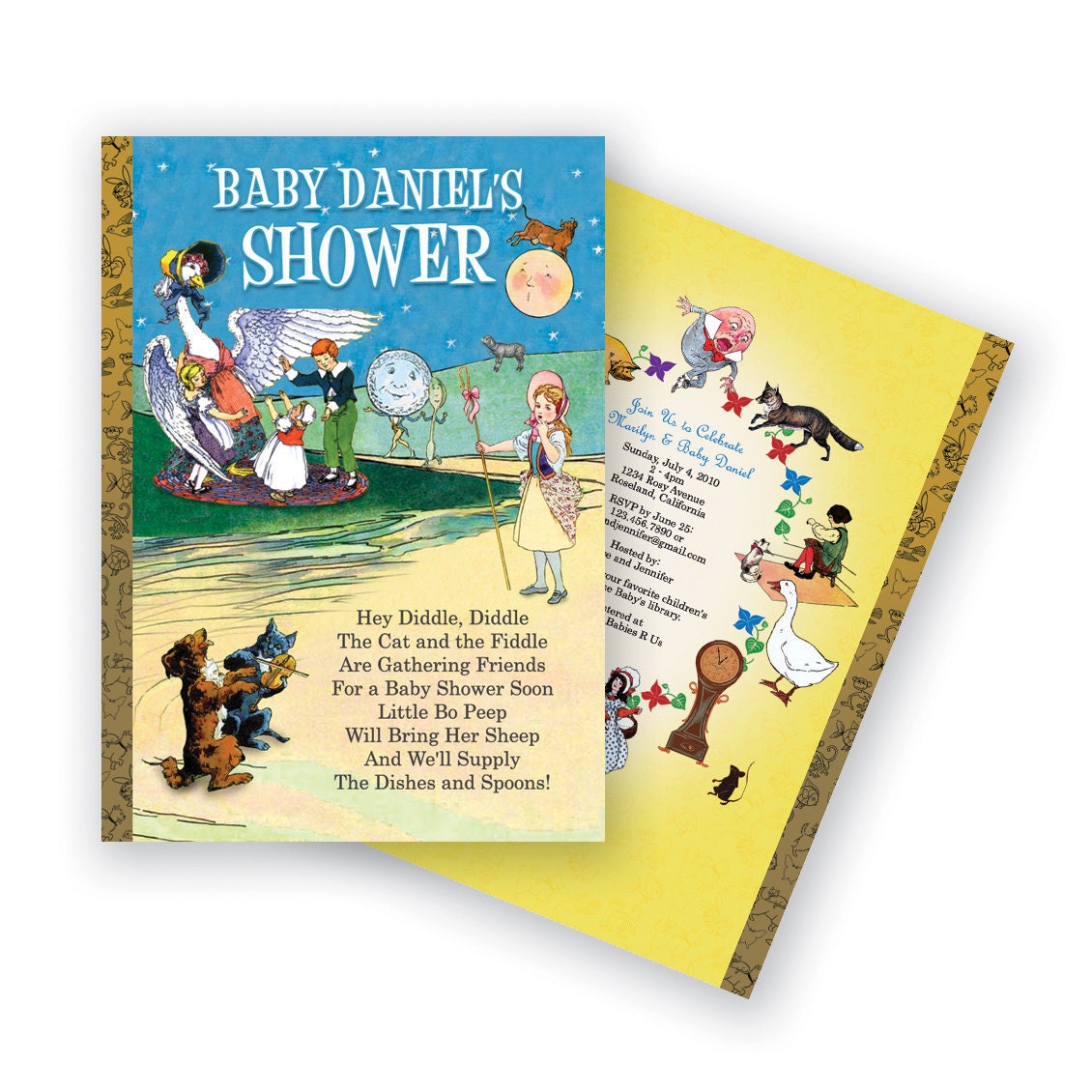 I created escort cards by using printables from
Aesthetic Nest
that the Mother-to-be found.
Each of the cards had a mixture of different covers from a Little Golden Book including the "Saggy Baggy Elephant", "The Pokey Little Puppy" and "The Fuzzy Little Duckling". The escort card table was decorated with blocks made by the Grandfather-to-be and vintage baby bottles, vintage baby shoes and silver a rattle. There was also a mini clothes line made from copies of paper doll clothes from the 1950's. All the items except for the blocks were from Serredella Vintage Rental. A mini clothes line also adorned the cake table.
The centerpieces of gerbera daisies also had little paper cutouts of some favorite characters from the Little Golden Books that poked through the flowers.
Some of the tables also had some replicas of vintage toy cars from the Grandfather-to-be's own collection. We also stacked toy blocks on the tables.

The cake table included a lovely bouquet of hydrangeas in a white pitcher, some vintage milk bottles, a child's set of "Beatrix Potter" china and a child's set of silverware.
Mommy and Daddy had their table marked by specials blocks and baby shoes.