This post will be a It's Her Business + Blog Love in one type of post because I have lots to say about this small business owner. I LOVE Twitter and I'm on it a lot, probably too much. I find so many great people, blogs and products through Twitter like the person I'm about to introduce to you. Meet Khrystle, owner of Paper Fort. She creates these super adorable travel journals for girls. These immediately caught my eye because I have a daughter in second grader who I'm always trying to encourage and empower in every way possible. The journals are made right here in Michigan too, which makes this fellow Michigander smile.
Khrystle hopes that the
travel journal
inspires girls, and their families, to go on adventures and explore new places. She would love to see families put away their electronic devices and play road games together. She also hopes that girls are inspired to draw and write about their travels, because her favorite memories are ones that she captured this way.
On top of offering travel journals, Khrystle also offers other graphic design services too.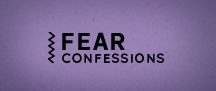 You have to check out Khrystle's blog Paper Fort Studio too. It's unique, fun and honest. I love her series Fear Confessions that includes guest bloggers who are small business owners like Khrystle. What I love about this series is that we see so many blogs out there where the bloggers seem to live these perfectly stylish lives, which is totally not realistic. The truth is we all have faults and fears and it's comforting to know that someone else does too. It's something that I and I think other people can relate to. I don't always wear the perfect outfit and I've had more than one craft fail. I'm a person trying to make my dreams come true just like the people in the series and along the way we have a bump or two in the road. Whether you're a creative or not, you will be able relate to these personal stories in Fear Confessions.
So did I give you enough reasons to go over and visit Khrystle and Paper Fort? I sure hope I did. Summer vacation is just around the corner and I know plenty of families who are planning trips. It's a great time to buy a travel journal for a special little girl in your life and support a small business owner along the way.