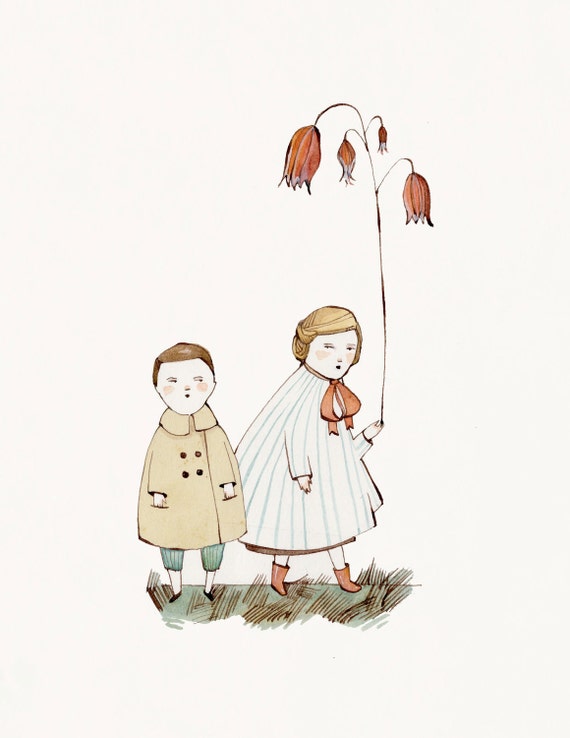 I
have to tell all of you that I'm having so much fun putting together the It's Her Business series. It's no suprise that there are incredibly talented women out there doing incredible things. Meet Kelsey and her business
Kelsey Garrity Riley Illustration. When I saw Kelsey's illustrations there was just so much love behind her art that came through. There is a sense of calm and sweetness in the familiar scenes she creates. I adore the combinations of soft, slightly muted tones Kelsey uses and the adorable faces of the people in her illustrations.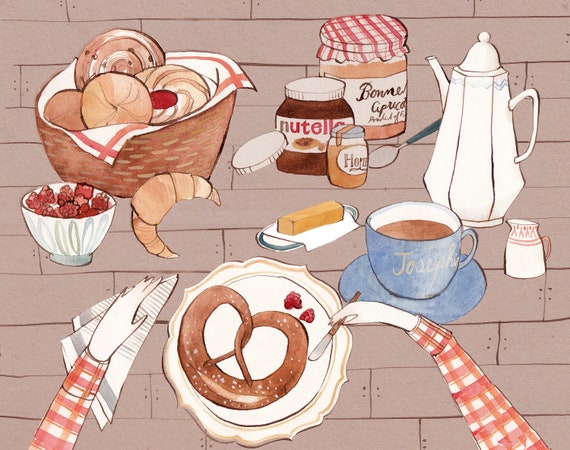 This work above is titled German Breakfast. Wouldn't this be perfect for a kitchen?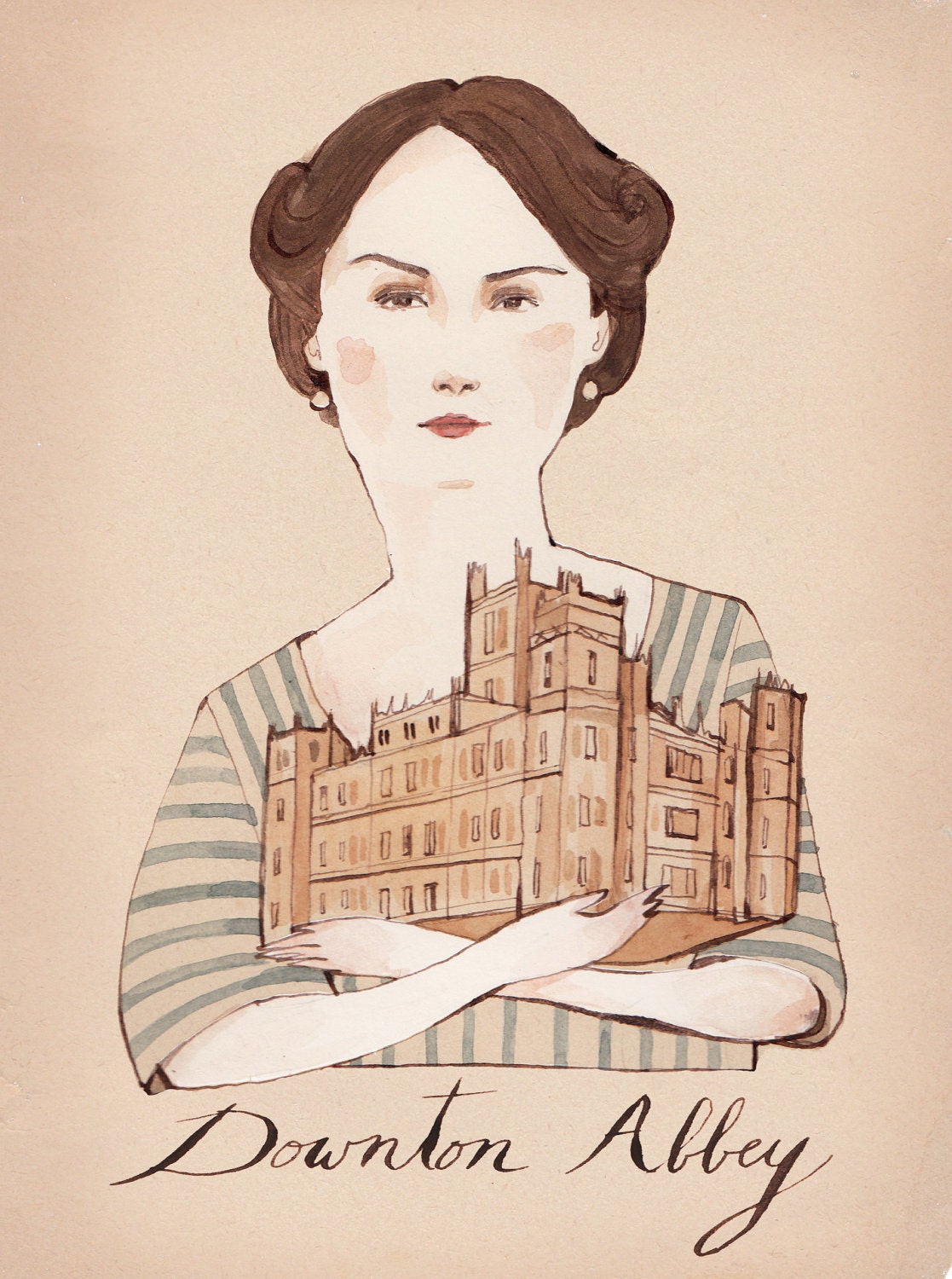 This one is for you Downton Abbey fans. I know there are lots of you out there.